ABOUT THE COMPANY
Medica Filter, spol. s.r.o. is a Czech company based in the village of Kašperské Hory, in the picturesque landscape of the Šumava (Bohemian Forest). The company was established in 1990, when it was registered as a legal entity in the Plzeň-město District Court.
We aim for customer satisfaction
The company Medica Filter is an important supplier of health resources onto the Czech market. We are conscious of our market standing and the obligations that arise as a result. We are also aware of the crucial value of reliability and quality. We demand a lot from ourselves, and our reward has been our broad portfolio of satisfied customers.
We strive to live by the motto,"the customer always comes first"and consider it vital that our customers can at least partly have input on the final form of products; input reflecting what their own experience and work has taught them.
Thank you for visiting our website. We believe that the services we offer and our business philosophy are right for you too, and that you too will have a rewarding experience working with us.
Manufacturing programme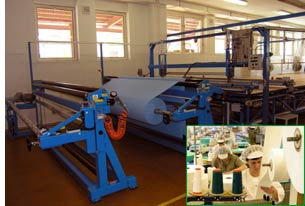 A major part of the company programme also consists of manufacturing disposable healthcare products, which, depending on customer requirements, can be further sterilized. The offer of healthcare materials includes surgical sets, operation drapes, surgical gowns, hats, surgical masks and supplementary items that facilitate the process of draping the patient and help eliminate the risk of nosocomial infections at the site of surgical intervention.
Users of our ready-made clothing include staff working for healthcare institutions, the emergency services, spa facilities, pharmacies and social services institutions. Our collection, in the creation of which participate not only our own clothing designers, but also customers themselves, features a wide array of clothes - shirts, trousers, skirts, shorts, dresses, coats, aprons, blouses, jackets, overalls, hats, protective clothing, high-visibility clothing and footwear. The range is further extended by our offer of T-shirts and sweatshirts made from wool or fleece, which provide a great accompaniment to working clothes. We are proud of the fact that, more than once, customers have awarded our clothes with the highest possible commendations. Customers warmly endorse the high quality of materials and workmanship, the design of clothing and its comfort when worn.
The company also co-operates with other important companies working in the healthcare sector of the Czech Republic. Thanks to such partnerships we are also able to provide our customers with products that do not feature in our own manufacturing programme. Such co-operation brings customers the additional benefits resulting from integrating deliveries – purchases that optimise costs.
Certifications
Since the beginning of the company's existence the production has been implemented under strict hygienic conditions. The company is annually audited by employees of an accreditation institute.
Medica Filter s.r.o. is currently certified by the certification agency TÜV Nord Cert GmbH.
Current certificates, certifying quality management system according to EN ISO 13485:2016 
and Annex V of Directive 93/42/EEC, can be downloaded here.